Matthieu Paris is a former gay fisting porn model who became famous at the beginning of the new millennium.
In just a few years, he became a sensation and gained unexpected popularity. During the active years of his career, Matthieu was a symbol of a whole generation and many modern fisting fans draw their inspiration from him.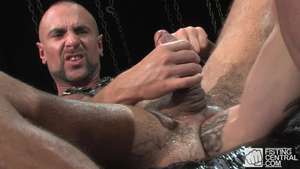 Matthieu Paris was born in Paris and his first appearance was in a low-budget French production named "2 en 1 - Penetrations  Extremes". The movie became relatively popular and was the reason why Matthieu received an invitation to star as a fisting bottom in the production of the then popular studio TitanMen.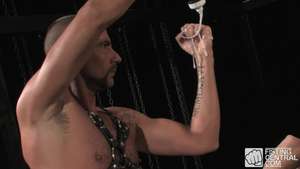 In the mid-2000s, Raging Stallion Studios spotted the popular Frenchman and signed an exclusive contract with him.
Then he became a superstar thanks to their niche company Fisting Central.
He has made 13 movies (well known as Fistpacks) for the studio, as well as several additional films for popular brands such as Club Inferno Dungeon, Wurst Film Berlin and Dark Alley Media.
In 2007, Matthieu Paris shot his latest popular movie "Fistpack 30 - 3 Fists In Paris".
He has long been out of the adult business and has no plans to return.
Matthieu currently lives in Paris, where he continues to practice fisting.
Fun statistics about Matthieu

Date of birth: 06/17
Astrological Sign: GEMINI
Height: 187 cm /6' 2''
Weigh: 185 LBS
Hair: BROWN VERY SHORT
Eyes: brown /black
Cock Length: 7 x 6
Cut/Uncut: uncut
Top/Bottom: versatile
Favorite Fantasy: fist / double fisting deep and large
Favorite City to live in: Paris/ France
Favorite City to visit: Barcelona / San Francisco